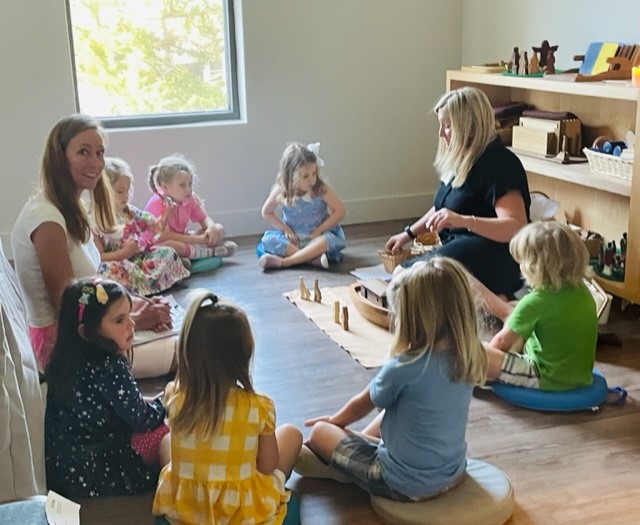 Children's Sunday School
August 20, 2023
MOVIE NIGHT featuring EMANUEL
Tue, Sep 26, 2023 6:00 PM - 8:30 PM
On June 17, 2015, a stranger walked into a Bible study and committed a senseless act of terror, killing nine African Americans. This poignant documentary about the Charleston church massacre features intimate interviews with survivors and family members. "Emanuel" is a story of loss, love, faith, and the healing power of forgiveness.
About Facing Racism
During the racial unrest of the 60s the Episcopal Church specifically recognized and named the sin of racism. Yet, it wasn't until 2015 that the Church designated racial healing among its top priorities. Then, in 2018, and again in 2022, General Convention affirmed the long-term goal of "Becoming Beloved Community."
The term Beloved Community, coined by Harvard philosopher Josiah Royce in 1916, was popularized by Martin Luther King, Jr. in the 60s, and is now a mantra of our Presiding Bishop Michael Curry. Beloved Community refers to the followers of Jesus — from all races, cultures, languages, economic classes, political persuasions, etc. — that is, all followers of Jesus finding, experiencing and living into our common humanity, our oneness in Christ.
In the spring of 2020 Christ Church hosted several book studies on race in America. Following these studies, a number of us began to gather informally to continue the discussion. We talked about articles that we were reading, videos that we were watching, experiences that we were having, and things that we were beginning to understand differently.
We soon realized that these studies, and our subsequent conversations and personal sharing, had opened a door into a grace-filled world of information and experience about which we had much to learn. We found our faith renewed and sensed that we were being called to the work of Becoming Beloved Community.
We call the ministry "Facing Racism" because our desire is to discover and share truth about racism in America, and to advocate for racial equity and healing. We're working together to open doors by creating safe spaces for honest dialogue, abundant grace and generous love. For more information about Facing Racismcontact: Kiki Karpen or Fr. Bob Morris.
The Facing Racism Steering Committee
Co-chairs: Kiki Karpen & Bob Morris
Mark Barrett
Deb Billard
Anne Ekedahl
Deb Hardman
Gwen Langley
Louanne Loch
Debbie Price
Lynne Radcliffe
Stacy Shepherd
Frank Watson
---