CARES Act Impact on Charitable Contributions
December 14, 2020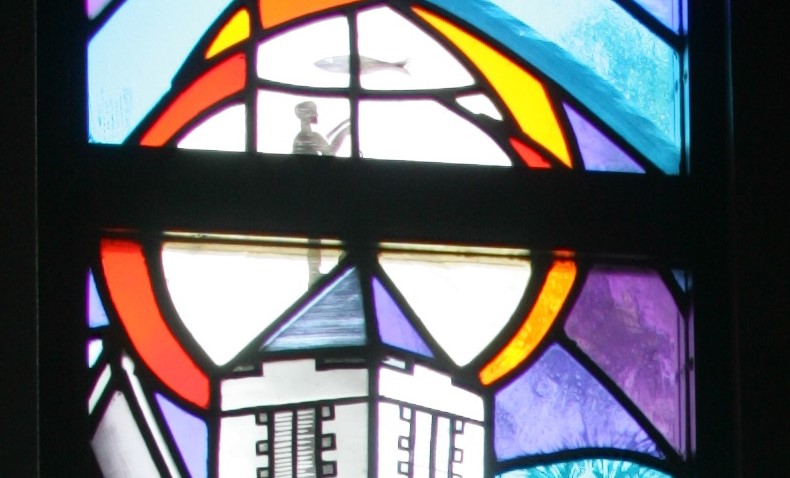 The One That Got Away
December 18, 2021
Worshiping Online Creates Community
When Chuck Adams' wife Nancy was in the choir, he faithfully occupied a front row pew to watch her sing each week. Although Nancy passed away four years ago, and reduced mobility keeps Chuck from attending in person, he tries not to miss a Sunday online, in addition to the weekday chapel service at Cypress Village.
Fellow Cypress Village resident Mary Alice Wester also attends weekday chapel services, and on Sunday she and Chuck often exchange greetings with fellow congregants of the 9 a.m. livestream service using the live chat function. She also frequently joins online for weekday Morning Prayer with clergy and lay ministers. "When Christ Church announced we would be receiving services remotely and Morning Prayer would be led daily by our Priests, Deacons and Lay Leaders, I never knew how much it would mean to me.  I'm not rushing off as often before and continue to think about the readings and comments made by the leader' says Mary Alice.
"I often wonder how I would have spent Sunday mornings without the 9:00 a.m. livestreamed service. Thanks to the wonderful script, I participate with the hymns, readings and prayers.  I look forward to the sermons each week and often discuss them with friends who are also worshiping remotely" she adds. "I have only been to the Church a few times since our lockdown was lifted, to attend meetings, a wonderful theatre presentation and small services. While I look forward to returning to attending services in person, I will always remember this period of my life with thanks for the Church being in my home and reaching out to me"
As with in-person worship, we monitor the average Sunday attendance of online services, with some allowance to acknowledge their may be multiple worshipers per login.  While the number of people watching live has dropped as in-person attendance has risen, in the first ten months of 2021 we have seen an overall average of 280 viewers per week for the three livestream services combined.
One perk of worshiping from home is the relaxed dress code. Some participants admit to worshiping in their pajamas, coffee in hand, others say they dress as they would if attending in person. "How am I dressed for church online" Chuck asks rhetorically. "Let's simply say there are times you really don't want to know! But it's a much more relaxing situation."
Some join in from out of state, even from other countries. Some have found a new church home in Christ Church after watching our services online. Some find the livestreams a means to remain connected to their church family here after moving to other cities.
Being homebound, Chet and Esther Thomas appreciate the connection they feel in the live chat on Sunday morning. "It is wonderful to sit by our computer and share what all the members there are sharing" says Esther. "Chet and I hold hands when we read the Lords' Prayer, which brings us closer to the congregation. It is our hope that we can someday again see our friends at Christ Episcopal Church" adds Esther, who especially misses reading in the church.
"Streaming worship has been a tremendous support for Cathleen and me" says Father Bob Morris, one of many clergy who worship online with us when they can't make it to the in-person services.
"It was, of course, a lifeline during the worst of the pandemic; however, the blessing continues in other ways. Today we are healthy and worshipping in-person at the 5:00 Contemplative Eucharist. But, over the course of the last three years, we've had a total of nine surgeries between us, some serious, others less so. Still, all of them have left us with periodic limitations and an inability to gather, as Father Tom says, 'with the saints' on San Juan Drive. To be stirred by the music, and both encouraged and challenged by the preaching, all while recovering at home, is a blessing of our technological age. We're grateful to all who make it happen week after week. Thank you!
Three services are LIVESTREAMED each Sunday , and Morning Prayer is presented daily Monday through Saturday on our YouTube Channel. It bring us joy to continue to provide this service, and we appreciate your ongoing support to this ministry and to the work of the church. 
SUBSCRIBE to our channel to get notifications when videos are posted.
.